« More
The Silph League Arena
Arena Update
May 12, 2023:

Factions Post Season Update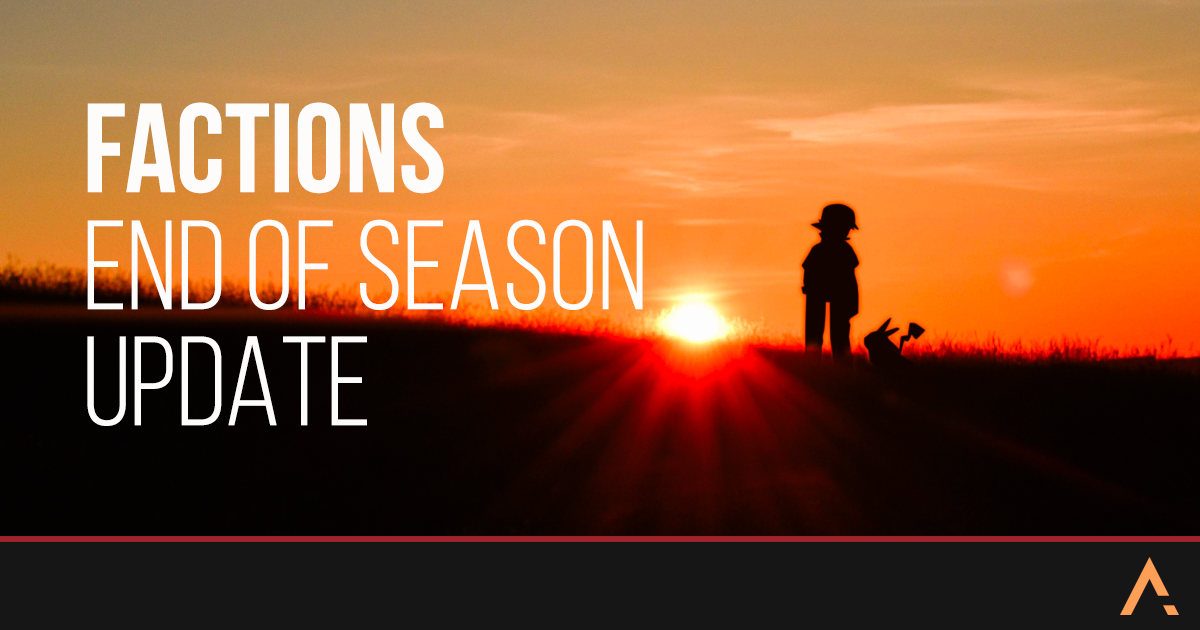 While we are all saddened by the news that The Silph Road is coming to an end, we are excited to confirm that the current Silph Factions Season 2 will be completed! Cycle 4 will proceed as scheduled with some minor adjustments  to the Factions World Championship and King of the Hill tournaments in order to comply with the August 1st deadline.
Changes to Factions World Championship
The following changes will be applied to the previously announced Factions World Championship's qualification/format.
Instead of 20 teams, there will be a total of 28 teams qualified for the Silph Factions World Championship, 7 per Region. This will allow the best Season 2 teams plus the top contenders who have been steadily climbing the ranks, to have their chance to be part of the most prestigious Factions tournament ever held. 
This means:
Every Emerald Champion from this season gets an invite, even if they were later relegated. If there are not four unique Emerald Champions, the remaining Champion invitations will cascade within Emerald to Factions that have never been relegated, based on their performance within Emerald over all of Season 2, calculated as Total Points, then Total Wins.
The Diamond Champion from this season gets an invite, even if they have been relegated at some time in the past. If the Diamond Champion is a former Emerald Champion, this invitation does NOT cascade within Diamond.
Any remaining invitations for that Region will be filled by Factions selected based on their performance over the past two cycles, calculated using this formula: 0.6xTOTAL POINTS OVER 2 LAST CYCLES + 0.4x(TOTAL WINS OVER 2 LAST CYCLES/7)
If there are not enough Factions currently in Emerald that have never been relegated to fill out all 7 spaces, the relegated faction(s) that have the highest score by the formula will fill the remaining spaces.
The format will be as follows:
There will be a

Group Stage

, seven groups, each one consisting of 4 Factions that will be seeded so that each group has one Faction from each region.

Each group will play a

Round Robin

(3 bouts). The top 2 teams from each Round Robin will qualify for playoffs, as well as the 2 best third places among the 7 groups (qualification will be based on total points, then total wins, then best record during Season 2).  This will result in 16 teams moving on to the next stage.

Playoffs will use

Single Elimination bracket

, and seeding will be done after Group Stage ends. 

There will be a

Grand Finals

plus a

Third Place Match

. Be ready,

both will be played live

, so make sure to clear your agenda and mark the last weekend of July!

During the Grand Finals and Third Place Match, each player will play a

Best of 5

.

As a sneak peek for one of the two Field Metas, it will consist of a list of selected Pokémon, and every new bout the most used Pokémon from the prior Bout will be permanently banned from the format, and 2 or 3 new Species selected by the Meta team will join the battlefield.  We hope this will be one of the most unique metas to close out the best format ever created in the Silph Arena!
Changes to Factions King of the Hill
The only change to the format is that now it will be open for any Faction that wants to join and is not playing the Factions World Championship.
Final Words
While Factions was the newest format for the Silph Arena,  it has been wildly successful. The passion of the entire Factions community, from Owners and Competitors, casters, content creators, spectators, and our volunteer staff and Referees, created a unique competitive environment that spanned the globe and has created unforgettable history. We thank you all for being part of Factions so far, and look forward to having you be here for an unforgettable 2023 Factions Championship Season.
« More