« More
The Silph League Arena
Arena Update
Jun 12, 2023:

FSPN - Worlds Edition - Preview, Odds, Pick'Em!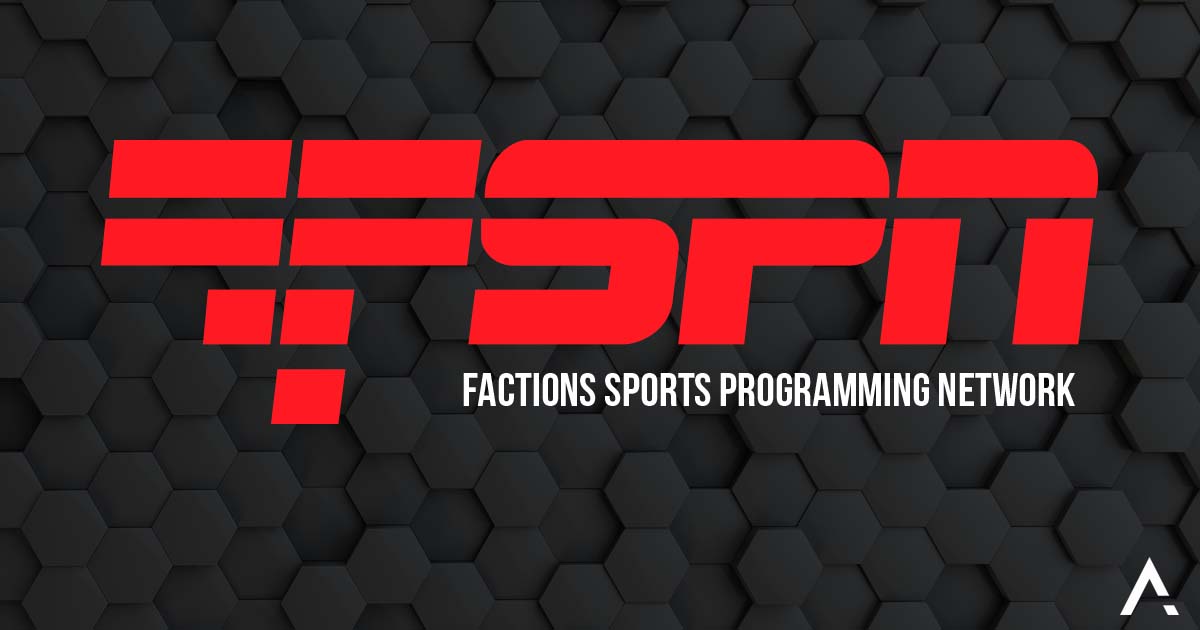 In an effort to end FSPN Series with a big swing all 4 regions were working together to bring you the latest info about Factions World Championship! This time we will be covering every team participating in the tournament, while APAC, EMEA, and NA will be in English, LATAM estará escrito en Español. But this is not everything, we also have data coming from the Pick'Em with over 100 responses! The data collected will serve as a starting point to try to predict which teams will make it out of groups. Data is purely illustrative and shows what people that did the Pick'Em picked.
ODDS & PICK'EM
We had over 100 responses to the Pick'Em! In terms of which team is more likely to win the tournament, PoGoats is the favorite to win Worlds with +862 odds, while Infinity GO White have +523, and EU Emperors, current champions, have +369. Below them, with positive odds we have MagnisPvP (+185), Chicago Stars (+123), and EliteTMS (+123). Only 8 teams were never predicted as tournament winners, 4 from APAC, 2 from EMEA, and 2 from LATAM.
For Group Stage, we also compiled data. We asked people to decide what was the most likely outcome for each group. With that in mind, we calculated average position for each team in each group, also, we calculated how many people think X team will end in 1st place and 2nd place, with that, we have the chance, based on people's responses, of a team making it out of groups. For example, PoGoats have a 1.34 average position with a 89.4% likelihood of advancing to Round of 16. The team with best odds is Infinity GO White: 1.24 average finish plus a 95.2% likelihood of advancing to the next phase. The closest group in terms of odds is Group 7, even if Tea & Pizza has a 72.1% chance of making it out of groups, statistics suggests it was the harder to predict. In 3 weeks we will check these numbers again and see how good the predictions were!
FSPN TIME!
MJGettit started something amazing, we as Silph never thought Factions would be this big and gather enough interest, but it did! MJ wrote the first ever FSPN, it got traction in Twitter, so we asked him to write those articles and be published in Silph.gg, then EMEA, LATAM, and finally APAC joined the party. Thanks to them for write about Factions, but also thanks to all the readers we had every week, FSPN was very popular and a lot of players waited week after to week to check what was the latest news about their Regions.
APAC
PiccolloX is back with your definitive guide to Worlds from the land of APAC. Without further ado, let's have a look at who qualified and their chances of getting through the group stage.
Milk Tea Pui Pui
(Group 1: Infinity Go White, Ann Arbor Arbok, Team Utrecht)
Former Emerald champions, who went from hero to zero, getting relegated in cycle 3. They came back well, taking Diamond from a plucky Crimson Tigers in cycle 4.
Would take something amazing for the Taiwanese team to get through with Infinity Go White strong favourites to top the group.  Spot two is up for grabs so if they can sneak past the Boks, maybe they can make it through but it would take their absolute best.
Player to watch: CarroCakeHilton was near unstoppable in the Arcana meta in cycle 4. Keen to see if he can maintain that form vs the worlds best.
MVP: Walker0623.  Mr. Reliable.
Juicy Matchup that needs to happen: Dusanristic19 (Infinity Go White) vs Yekai0904 (Any 1500cp meta) Dusan doesn't know how to lose, maybe Yekai can teach him?
Your Bag is Full
(Group 2: Eu Emperors, Chicago Stars, Elit4-PvP)
YBIF were fortunate to be granted a last minute entry as a result of the expanded invitation list.  A last round loss to Delhi had them finish midtable in Emerald after holding a top 3 spot most of the cycle.
They have several A grade players like Yacobervitch (aka The GOAT) who can hold their own against the best but if Tho comes back to the Emperors and Chicago continue their renewed form, a lack of depth will likely see YBIF fall short.  
Player to watch: Unw1nd.  A return to Silph this faction season saw the old hand perform well in Arcana.  Expect to see him grind out some solid results.
MVP: Acetrainer1993. All class.  He'll hold down the UL slot with precision and determination.
Juicy Matchup that needs to happen: Thotectical (Eu Emperors) vs Innerbloom94 (Any meta) I just wanna see Tho back. Would also settle for TheNut93 taking on Acetrainer1993.
Born From Ashes
(Group 3: Stadium Elite, Magnis PvP, LesFrenchevaliers)
BOA earnt their spot via a wildcard and have illustrated a consistency in the last few cycles that will hold them in good stead on the world stage.
They have some talented battlers and will be stronger with the addition of JersonSanks from Peru Legends (LATAM Platinum) but will need luck on their side to take second and get out of their group.  Magnis look good for top spot; you'd think Housestark and his mob take second.
Player to watch: Keibon.  Had some terrible matchups last cycle. If he can improve his team building, his skills in OGL will be tough to stop, even for the likes of Arrohh.
MVP: NawDawgTheRazor. The dude wins with spice.  His opponents better be ready for him. He won't be playing Regi-nice.
Juicy Matchup that needs to happen: LNDsRargef (MagnisPvP) vs Keibon (OGL) A Brazil, Japan showdown.
The Metal Raptors
(Group 4: Snovertappers, Elite TMs, Raising Forest Team)
Proved their Worlds worth through consistency rather than lifting the Emerald trophy.  Have recruited Trainer12308866 from Bravenerds and have some decent firepower in the open metas with Shagunbohra.  Will need to play at their best to overcome the more fancied Snovertappers and Elite TMs but Raptors have proven they can pinch wins from 'Elite' teams.
Player to watch: Thundercipher (If he can translate GBL ability into the Silph format, he'll be invaluable)
MVP: NavaEmpire00 (We all know how good he is)
Juicy Matchup that needs to happen: Swampyert (ETMs) vs NavaEmpire00 (Great League) Nuff said.
Indian Titans Elite
(Group 5: Wasted Potential, Muddy Water, Hydra Esports)
A tricky group for the Elites but their recent second place in Emerald, plus the addition of Luminous and Hareesh118 will make them formidable, even for the Wasted Potentials.  Led by their ML champion, Llawliet78, I expect them to take scalps and are a strong chance of progression.
Player to Watch: BP5730. A 70% win rate this cycle and he's been flying under the radar.  The spotlight is now on him.
MVP: NimbleDragonLKJ.  This guy is the backbone of the team and capable of beating anyone. I expect him to get some wins through supporting his team mates and from his own games.
Juicy Matchup that needs to happen: Trogdor8989 (Muddy Water) vs Llawliet78 (Master League) Last cycles APAC Master League MVP vs one of the best there is. Who is your money on?
Tassie Timburrs
(Group 6: Pogoats, TeamBK, Guerilla Garbodors)
It only took one season for the Timburrs to collect the silverware from every APAC league available.  With the addition of Play Pokemon stalwart, ValiantVish, this bunch of locals will fight hard to give the big names a run for their money.  A combination of unknowns and well-knowns might be enough to pass the group phase; will depend a lot on their level of preparation.
Player to Watch: Echomoner.  He'll need to be at his best but with the support of his partner in crime, Snipedbrah, he will do well regardless of the opponent.
MVP: Hard to go past the #2 ranked player in factions: Luckyboy.  The prospect of a face-off vs #1 ranked Wdage of the PoGoats is mouthwatering.  #1 vs #2 ….who will be crowned king? (C'mon Wdage, let's organise this)
Juicy match-up that needs to happen: See above but…DancingRob (Guerilla Garbodors) vs RicFlareon (OGL) would be a nice throwback to Play Pokemon Finals, Season One.
Hkers HANK
(Group 7: Aztec League, Tea and Pizza, North East Battlers)
Hankers were the punching bags of APAC Emerald this cycle.  They looked a shadow of the team that won Emerald several cycles ago and pushed Oja to an 11-10 many moons ago.  Even a spirited final match couldn't prevent relegation.  Like Delhi and Milk Tea, they were demoted in unceremonious fashion.
A group stacked with a strengthened NEB, a solid Aztec League team and an EU team with some of the best pick 6 players in the world…things look bleak. But Hankers have a  never say die attitude and consistency across their team that has seen them conquer APAC in the past.  Could they produce a big upset here and dominate Group 7?
MVP: Pompompurin87 was the only shining light this cycle and he'll have to continue his form for the Hankers to win any games.
Player to Watch: PrideofHK collects as many meta badges as wins.  He and YYDSKingKong520 will have to stand strong for the Hong Kong team.
Juicy Matchup that needs to happen: Meweedle (Tea and Pizza) vs DelpieroFC (any 1500cp meta) 
Delhi Darmanitans
(Group 8: The Body Slammers, Infinity GO Black, Les Mangemorts)
Won Emerald Cycle 3 and, like the 2 teams before them, were promptly relegated afterwards.
With ShinTwins77 returning from NA, Xjoaovictor2006 (Acopalipse Team, LATAM) transferring in and The Taurian amongst their ranks, you'd be crazy to rule Delhi out of progressing but they'd need to improve on recent form.  This group has some very consistent teams; picking a winner is tough!
Player to Watch: VroomVroomPow.  A barometer for Delhi's fortunes.  The reigning Silph champion will need to lead from the front if Delhi is to progress.
MVP: Shintwins. Maybe he has a point to prove?
Juicy match-up that needs to happen:  Tontonbatteuse (Les Mangemorts)  vs The Taurian. (Master League)  In the words of Menomorphus….would be a banger.
EMEA
Hawkeye117sk is back with your definitive guide to Worlds from the land of EMEA. Without further ado, let's have a look at who qualified and their chances of getting through the group stage.
Team Utrecht
(Group 1: Milk Tea Pui Pui, Infinity Go White, Ann Arbor Arbok)
Diamond champions from Cycle 4, edging the spot by a single point over the unfortunate Arceus Faction who I'm sure will be kicking themselves for not being able to beat Team Utrecht by one more point to swing the title in their favour.
But enough about them – Team Utrecht have had a long journey in factions. Starting after Europe's First Cycle and the Qualifying cycle, where they beat the likes of Tea and Pizza, the ranking algorithm was unkind and Team Utrecht found themselves in the Qualifiers tier. Unwilling to let this stop them, Captain Normaalhein rallied the faction and lead them from success to success until they stood as Diamond Champions and ready to tackle Emerald.
A Cinderella story in the making. Can this faction go all the way to claim the title of World Champions?
Player to watch: SjonaNL – with 106 wins out of a potential 153, it's a nice win percentage of 69%, definitely a solid player for Team Utrecht and one that will undoubtedly put in solid performances over the worlds cycle.
MVP: Normaalhein, with the highest number of wins, at 120, and the most matches played, 64, Team Utrecht's captain is a mainstay of the team and will likely be leading from the front.
Juicy Matchup that needs to happen: Normaalhein vs Vanniii (Infinity Go White), as both captains fill a Field Specialist role, with a similar number of wins (120 – 130) and matches played (64 – 68). I'm incredibly excited to see the pair duke it out for top spot and see who comes out on top.
EU Emperors
(Group 2: Your Bag is Full, Chicago Stars, ELIT4 – PVP)
 What needs to be said about EU Emperors which hasn't already been said? Four times Emerald Champions and Season 1 World Champions. When factions started up, the EU Emperors stepped in and smashed their way to the top – having relentlessly marched through the EMEA cycles – they hold an impressive 17 Win Streak… I haven't done the research but I'd be surprised if that is surpassed by any faction.
Let's also not discount the potential option of former captain ThoTechtical returning to the faction to see them to another World title.
Player to watch: Maxy1000000P has been impressive since he exploded onto the Pokemon Go PvP scene. With an impressive 6-1 at Continentals last season as well as strong performances at Play Pokemon events (5th at Liverpool). 
MVP: Inadequance is the epitome of an MVP, having played in all slots, a high win rate (116), loads of matches played (63). 
Juicy Matchup that needs to happen: Inadequance has a chance to rematch against Burnobus (Chicago Stars) from the last world championship. Burnobus squeaked their match 2-1, I'd love to see Inadequance return the favour.
LesFrenchevaliers
(Group 3: Stadium Elite, Magnis PvP, Born From Ashes)
I spoke about LesFrenchevaliers making their way to Emerald at the start of the cycle. Unfortunately, it didn't pan out the way that I'm sure they would have hoped. New signing of Switzerland's number one player of Sicriss may make a difference here, adding a little more punch to their already redoutable (did I get that right?) lineup.
Player to watch: Aside from newcomer Sicriss, we might be better to look at NoxiiousWS, having once played Open Great League, Nox has moved to Open Master League and has bee
MVP: Consistency, picking up wins, always being there… That's what DCVulpix brings to the team. 120 wins, 68 matches, excellent figures and lets see how much can be added to them.
Juicy Matchup that needs to happen: I'm excited to see the matchup between DCVulpix and HouseStark93 (Stadium Elite) – both captains sitting in the Ultra League specialist slot.
Snovertappers
(Group 4: The Metal Raptors, Elite TMs, Raising Forest Team)
Snovertappers were unable to defend their Emerald title this cycle, hopefully they'll do better here. The predominantly Scandinavian faction have hit a run of difficulty, with losses to fellow competitors EU Emperors, Les Mangemorts, and Wasted Potential could put their backs against the wall here. With any luck Cycle 3's champions will pull together and be able to push through here.
Player to watch: ArceusAurelius, having joined for the last four cycles – ArceusAurelius has put in some solid performances, one of the top players in Norway, last season's number one, and highly ranked in the world rankings. I'd be very surprised if there aren't some excellent performances put in here.
MVP: For MVP I look towards the most wins in the faction and the most matches played. For the Snovertappers you need look no further than Galaxkobolten, with 112 wins out of 66 matches its the consistency and determination that shows a true MVP.
Juicy Matchup that needs to happen: DanneWWW vs JavierV20 (Raising Forest Team) shows a potential GymBreakers battle – as Danne sits at rank 92 and Javier sits at rank 76. Will these mainstays of their GymBreakers teams get a chance to face off against one another in the Silph Arena?
Wasted Potential
(Group 5: Indian Titans Elite, Muddy Water, Hydra Esports)
After wasting their opportunities… Wasted Potential have claimed their first (and last?) Emerald crown – I guess we'll just refer to them as Potential now.
Putting together a great cycle to finish tied on wins with second place but 11 more points. Since then Joqqs13 has been added to the roster, the former Arceus Faction player hoping to add some more potential to the team.
Player to Watch: This is a difficult one… There are a number of excellent players who are capable of showing something amazing here, from 0SirPanicalot to Arsnyo however I think that the player that will provide the most entertainment is LurganRocket – the former champion of Liverpool has a good opportunity to show us what he's made of.
MVP: Unlike previous MVP's I'm looking at Wasted Potential under a different lens. In this particular case, CemoCemo91, with 76 wins from 43 matches was brought into the faction to fill the Master League specialist role. This role is a difficult one to fill as Master League tends to be big heavyweights trading blows and can often end in 3-0's and 0-3's. CemoCemo91 has consistently added points to the Wasted Potential lineup, and that's worth an MVP to me.
Juicy Matchup that needs to happen: LNDsAzaray (Hydra Esports) has an opportunity to take on captain jengineer6 on a silph match rather than an arm wrestling one. Who will come out on top? We're hoping it's the same result.
Guerilla Garbodors
(Group 6: Pogoats, TeamBK, Tassie Timburrs)
This group of Garbodors always have a mixed set of results, winning Season 1 Cycle 2's Diamond cycle in convincing style and even beating the EU Emperors 16-5. Unfortunately there more recent results have been more disappointing, finishing middle of the pack and the EU Emperors returning the favour with a 16-5 win over Guerilla Garbodors. 
A change to the roster is the inclusion of Filbeg who fills the Ultra League specialist. The former GP Boys player arrives hoping to compete at the top level of EMEA factions.
Player to Watch: In a team that consists of the likes of DancingRob and Stonecollection, it would be easy to tell you to watch one of them. I'm going to look in a different direction though and suggest that you check out MrMcCalvin. I might be a little biassed as I've faced this battler a few times before, but you won't be disappointed.
MVP: Captain and Master League Specialist Ripperli makes MVP for the Garbadors with 120 wins out of 62 matches. This kind of consistency from the captain helps explain why the Garbodors have stayed at the top of EMEA cycle after cycle.
Juicy match-up that needs to happen: I'd say that a matchup between Stonecollection and 0EL1TE0 would be interesting – both have represented their countries in Gymbreakers, with 0EL1TE0 being ranked number 1 at the time of writing. A matchup here could be one for the ages.
Tea & Pizza
(Group 7: Aztec League, Hkers HANK, North East Battlers)
After conquering Season 2 Cycle 1's Diamond tier, Tea & Pizza were ready to take on anyone. Since then the faction has had a difficult run, with some great results and at one point topping the Emerald rankings. Throughout their time together, the faction has shown flashes of brilliance, resilience, and determination. Hopefully this Worlds cycle will give Tea & Pizza their opportunity to show the world just what they can do.
The faction has recently drafted in former Hidden Powers player TomahawkUK who has experience with playing Master League and Ultra League. The hope will be to shore up some of these difficult metas with an experienced and skilled player.
MVP: There are some amazing players within the ranks of Tea & Pizza, from captain Statastan to SirKori. If I were to pick an MVP though, Nesabethan would be my pick. With 94 wins from 57 matches (approximately equal to Kori & Stan), Nesabethan has shown the ability to turn up week in and week out and win at a high level.
Player to Watch: It'd be easy to pick the likes of Statastan, SirKori, Nesabethan or TomahawkUK to watch, but I think there's a better option: xPenchu. Having played 41 times across Tea & Pizza's history, Penchu has been a consistent points scorer, only failing to score twice. Keep an eye out for Penchu, the points gained consistently may be the difference between winning and losing.
Juicy Matchup that needs to happen: Statastan has a chance to face off against Panick23 (North East Battlers), a matchup that is sure to be high intensity and entertaining. 
Les Mangemorts
(Group 8: The Body Slammers, Infinity GO Black,Delhi Darmanitans)
Les Mangemorts have had a quiet history, climbing to Emerald for the past two cycles. Whilst their first cycle in Emerald was a gentle entry into the fray, finishing middle of the table – last cycle showed some clear improvement. Picking up some impressive results, with wins over eventual champions Wasted Potential, former champions EU Emperors and Snovertappers. In fact, last cycle the only team that was able to beat Les Mangemorts that has made Worlds was Tea & Pizza and even then the score was 10-11.
Player to Watch: Honestly… Check out NYMUUUUUUU, if Shadow Zapdos can be found anywhere it'll be a hell of a watch.
MVP: There are two options for MVP, most wins and most consistent – I'm going to move away from the most wins category and instead celebrate the most wins. TontonBatteuse has an impressive set of results, with 84 wins out of 38 matches it works out that Tonton has repeatedly scored points – did you know that there's no 0-3's in that impressive record?!
Juicy match-up that needs to happen:  There's a potential for ShowRiseaux to face off against Alfonsocp97 (Infinity Go Black). A pair of solid and dependable battlers which will create an incredibly tense battle. I'd be looking forward to that!
LATAM
ApioMan3, Manustra, TaFigueroa y Yuri220 les traen la más completa guía de todos los equipos que estarán representando a LATAM en el Mundial. Sin mayor dilación los dejamos con la información.
Infinity Go White
(Grupo 1: Milk Tea Pui Pui, Ann Arbor Arbok, Team Utrecht)
Infinity Go White es uno de los reyes de la región LATAM de Factions y ha dominado los últimos ciclos. Si bien quedó en la segunda colocación en este último, su calidad nunca fue cuestionada. Por los orígenes del equipo compite en Latinoamérica, pero llega a este mundial con sólo un jugador de la región: BruceSantos, de Brasil. Además, cuentan con la incorporación de otra leyenda de Silph, el canadiense Jaysfan55.

MVP: Difícil elegir una persona entre tantos nombres, con Vanniii y su destacada trayectoria en Silph o Paulasha97 recientemente ganadora del clasificatorio de Torino. Sin embargo, el último ciclo de CLeonardo77 ha sido magistral y lo perfila como uno de los grandes jugadores del equipo a la hora de traer puntos en metas temáticos.
Elit4-PvP 
(Grupo 2: Eu Emperors, Chicago Stars,Your Bag is Full)
Aunque sean novatos en el rango Esmeralda, Elit4 viene de geniales campañas en su trayectoria incluyendo dos títulos de división (Diamante y Abierto), y llegan al mundial en altísimo nível. El equipo brasileña de mucha calidad y tradición tiene en su camino un grupo bien difícil que cuenta con el actual campeón del mundial EU Emperors y también el vice Chicago Stars,famoso grupo de la muerte. 
MVP: En un roster tan bueno no es fácil elegir solo un MVP. Zarddy y su experiencia pueden ser lo trunfo de Elit4. El jugador vuelve a su equipo de corazón como capitán y es sin dudas un fuerte postulante al trofeo de mejor jugador en metas temáticos de este Mundial. 
Magnis PVP
(Grupo 3: Stadium Elite, Born From Ashes, LesFrenchevaliers)
Magnis es sin dudas uno de los mejores equipos del mundo tenido ganado tres ciclos (Esmeralda,Diamante y lo distante Primer Ciclo de LATAM) y por supuesto van a pelear para o mantener su genial desempeño (tercer lugar en la primera edición del World Championship) o alzar vuelos más altos. Son un equipo muy sólido y con muchísima calidad tanto que fueran campeones invictos en Esmeralda LATAM en lo ciclo finale,es cierto que nos mostrarán un buen show en Worlds
MVP: Con tantas estrellas en esta constelación,es triste elegir solamente una,pero por toda su historia,consistencia y calidad,LNDsRargef perfila como uno de los más talentosos no solamente de Magnis más también de la competición y por esto tiene todo para ser MVP de su equipo. 
Raising Forest Team
(Grupo 4: Snovertappers, Elite TMs,The Metal Raptors)
Después de la "reconversión" de Raising Forest, lograron consagrarse campeones del último ciclo de Diamante de LATAM. Llegan al Mundial con una sola cara nueva (Del31416) y muchas ganas de demostrar su nivel.
MVP: No es fácil ser especialista de Máster League pero también poder desempeñarse en los metas temáticos. Ese rol cumple CrisRodgz27, quien jugó 8 fechas del ciclo en Master y una en temática, donde también se desenvuelve de gran forma si tomamos en cuenta su rango Élite y su posición #2 del Mundo en esta temporada de Silph.
Hydra Esports 
(Grupo 5: Wasted Potential, Muddy Water, Indian Titans Elite)
Hydra és lo equipo con trayectoria más vencedora entre los brasileños que van jugar Worlds una vez que cuentan con títulos en Platino,Oro,Abierto y Global Melee Bronce y tiene todo para que salgan bien en este grupo, que tiene como destaque los actuales campeones de Esmeralda EMEA: Wasted Potential. Hydra tuve rápida ascensión y logró mucho éxito los siete ciclos que jugó,sin dudas son un equipo que debe nos presentear con buenos embates

MVP: No es tarea fácil ser jugador en Master, Super y Ultra y ser bueno en las tres. Por su versatilidad, inmensa calidad y buen desempeño en todas las ligas que jugó, es justo elegir LNDsKRUSTZAO como contendiente a MVP de Hydra. 
TeamBK
(Grupo 6: Pogoats,Tassie Timburrs, Guerilla Garbodors)
Un equipo chileno con gran trayectoria, que lleva cuatro temporadas en Esmeralda. También cuenta con jugadores muy reconocidos entre sus filas, tanto por su desempeño en Silph como en los torneos clasificatorios de Play Pokemon, ya que dos de sus jugadores han ganado el torneo desarrollado en Chile (HorovBK en 2022 e IceCr1s en 2023). Con el peso de un país a sus espaldas, y la reciente incorporación del español 96Serles96 para el Mundial, los BK quieren demostrar el poder de LATAM.

MVP: El reciente triunfo de IceCr1S en el torneo clasificatorio de Chile y sus conocimientos en Master League lo posicionan como una de las estrellas del equipo. Este jugador supo cómo traspasar todos los conocimientos que consigue en GBL al formato de equipos y obtener grandes resultados.
Aztec League 
(Grupo 7: Hkers HANK, Tea and Pizza, North East Battlers)
El elenco mexicano no tuvo su mejor ciclo en Esmeralda, pero supo mantenerse en los rangos Diamante y Esmeralda desde el comienzo de Factions. Destacándose siempre como el equipo más competitivo de México, llegan al Mundial con la incorporación de AndrewManjarrez a sus filas (leyenda de Silph en la Season3)

MVP: Richie1409, leyenda de Silph en la Season 4 y ganador, es una carta valiosa para Aztec League a la hora de jugar Super abierta o alguna temática. Si mantiene el nivel que lo llevó a ganar el torneo clasificatorio de Play Pokemon en Charlotte, será uno de los puntos altos del equipo.
Infinity GO Black 
(Grupo 8: The Body Slammers, Delhi Darmanitans, Les Mangemorts)
El otro color de Infinity Go llega al mundial con representación latinoamericana, jugadores europeos y el regreso de ItsJorginho. Al igual que su facción hermana, compitieron en todos los ciclos de Factions en el máximo nivel posible y, si bien no pudo conseguir las mismas preseas, es un hueso duro de roer para sus rivales.
MVP: Emili0oxxx es un jugador muy reconocido en la comunidad latinoamericana y no quedan dudas que cuando se encuentra en buen nivel parece imbatible. Disputó todas las fechas del último ciclo con un récord 7-2.
NA
MJGettit is back with your definitive guide to Worlds for NA.
Ann Arbor Arbok
MVP: DijonnTheDijinn (Best Flex in NA? When you can put up winning stats in any league/field, it's hard not to say Dijonn isn't that and Ann Arbor's MVP.)
Player To Watch: rott3np3anut (In the group that Ann Arbor is in, the Open League points are going to matter in a significant way. Rott3n has to be on their game here, as it's Ann Arbor's best chance to steal points and provide aid to any potential battles Dijon & 2016tdouglas can't pick up.)
Changes from S2C4: Added Bjpawat from Final Boss
The Body Slammers 
MVP: HammadMunir (You wanna talk about a turnaround from last season? Look no further than HammadMunir! Went from a seesaw Season 1 to arguably the best Flex player & a top-5 battler in NA in Season 2)
Player To Watch: TheBiebsBroTTV (The Body Slammers have an obvious line in the sand of TBS-lifers & Free Agent snipers, but the most consistent & dangerous of the latter group is TheBiebsBroTTV. The only hangup is his seven bouts through three Cycles, but on the other hand he's well rested…)
Changes from S2C4: Added Lawsoncody22 from Deoxys Alberta Forme
PoGoats
MVP: Wdage (Dude's dropped TWO BOUTS in three cycles in Emerald. There's no other choice)
Player To Watch: HotPoket777 (The only one on this faction with Worlds experience… didn't say it was a good one)
Changes from S2C4: CoolKid4560 is back on the squad after two cycles off, and brought along Nickname29585 from EMEA's Sky Dragon Academy
Stadium Elite
MVP: Ilqm (Only three 0-3s throughout his time with Stadium Elite, so that's a guaranteed point getter.)
Player To Watch: HouseStark93 (Don't let that 12-9 loss to EU Emperors in last season's World Championship fool y'all, it was NOT close. EU jumped out to an 8-1 lead after three matches, and I'm pretty sure HouseStark hasn't forgotten his 0-3 from last year and wants to rectify that.)
Changes from S2C4: Added NHoff back to the active roster
North East Battlers
MVP: NIGHTMARE1016 (NIGHTMARE's only 0-3 in Season 2 came after the Bout with Bad Mews was all but decided back in C1B9. Man's been the driving force of NEB this whole season.)
Player To Watch: KaiserTener (At the start of the season, Kaiser was keeping pace with Bosox & NIGHTMARE1016. Then as they got to Diamond & Emerald, tapered off with 6 losses in his last 7 bouts. He'll need to regain form for North East Battlers to go deep in Worlds.)
Changes from S2C4: Added Panick23 from Final Boss
Elite TMS
MVP: Niicess (He's the MVP in the sense that when he loses, Elite TMS become more vulnerable.)
Player To Watch: Thatboyjay1234 (Hasn't played with ETMS since S2C1 Platinum, but A) it was also the last time ETMS won a tier, but more importantly B) Thatboyjay1234 has the best win rate on the team… When he plays)
Changes from S2C4: They've added DaiLapCherung from Deoxys Alberta Forme, added AShadyEquation back from DAF, and Thatboyjay returns to ETMS for their World Championship push.
Muddy Water
MVP: Trogdor8989 (…like we didn't already know this destroyer of confidence was Muddy Water's MVP)
Player To Watch: Moonliiiiiight (I can say from personal experience, Moon gets better the tougher the opponents are. And you're giving him the opportunity to either pick your poison in Echo or play with a limited meta in Pandemonium? Could be a strong spot for Muddy Water throughout their run.)
Changes from S2C4: PartyMarty18 & uewaxod's back after their excursions to Stadium Elite & Elite TMS, respectively!!
Chicago Stars
MVP: Balk88 & KeenBart (Both played EVERY WEEK OF FACTIONS!)
Player To Watch: SCHAPOCALYPSE (Not the 1st string ML Specialist like he was in Season 1, SCHAPO has a bit more flexibility on this faction. With that flexibility, though, it's a guessing game as to where he'll play each week.)
Changes from S2C4: Added Howabunga
A LITTLE BIT OF KING OF THE HILL!
Writters picked 4 teams from their respective regions that they tgought have a real chance at KotH!
Taylor Swift Fan Club.  Bit disappointing lately but never too late to turn things around. Talent is there. With Gengar and the old crew back, it's time for them to live up to 'reputation'.
Gaming Republic of Korea. Enigmatic.  Their best would go close to winning the whole thing, their worst could see them knocked out in round one.
Phantom Claws Elite. Decent squad. Now lacking Hotpot skill issues.
HQ Dews and Gongs. Another solid squad with Emerald experience.  A good run could see them do well.
EATPASTASCIUTTA.  xFrankTh8Tankx's squad, with Silph World number 1, 4, and 11. A tough squad to write off.
Potentially Wasteful.  A squad that has shown it's capable of going toe to toe with almost anyone around, including previously beating Worlds Qualifiers ELIT4 – PVP.
The JYM Division. I'm biassed, I never said I wasn't, but former Gold tier sweepers JYM Division have shown that they are capable of pulling some incredible performances out of their backsides. Even if the recent form hasn't shown it.
Hidden Powers. They may have lost TomahawkUK but this squad is still no joke.
ARGENTINA. Ivyaert Black: A pesar de las irregularidades en el último ciclo, supo mantenerse en Diamante y sigue siendo el elenco argentino mejor posicionado en la competencia actualmente. Para este KOTH, llegan ni más ni menos que con la incorporación de una "leyenda" de Silph, Soyer98.
BRASIL. Acopalipse Team: De toda la región LATAM, entre los equipos que no clasificaron al Mundial, Acopalipse fue el que finalizó el último ciclo mejor ubicado. Terminó en tercer lugar en el rango Esmeralda. A pesar de haber perdido dos piezas importantes para la competencia, el equipo trajo reemplazos a la altura y mantiene la base que tanta gloria le dio a este equipo.

PERÚ. BJZ Fearless: Este elenco peruano consiguió el segundo lugar en el rango Diamante y el "ascenso" a Esmeralda. Con este resultado, no quedan dudas que sus aspiraciones son avanzar unas cuantas semanas en el KOTH. Sin nuevas incorporaciones para este caso, pero con mucha seriedad a la hora de afrontar sus compromisos.

MÉXICO. The Blue Fury: hay una gran cantidad de equipos mexicanos que lucharán por ser el mejor de la colina, pero el último ciclo de The Blue Fury en el rango Oro los puso en el radar de muchos. Invictos hasta la última fecha, definieron el título en una ajustada ronda ante Ultraje United PVP (Brasil). Si mantienen ese nivel, podrán competir de igual a igual con cualquiera.
MJGettit loves every NA Team, couldn't pick a single one to win it all, he trusts in every Faction representing NA!
---
See you next time Factions Lovers!
« More